Call us on
01604 900079

today

Get in touch with us today for your FREE measure, design and quotation

Get In Touch With Us
Professional Finish Kitchens Bathrooms and Bedrooms Northampton
Professional Finish was established in 2011 and is based in Northampton. We design, supply and install furniture for bedroom, bathroom and kitchens in Northampton. We focus on the fit and finish of all the furniture that we install. We pride ourselves on our attention to detail in fulfilling our projects and our approach to customer service. The high standards we have set in professional installation of all the furniture has allowed us to stand out from our competition.
Creating A Perfect Kitchen For You in Northampton.
Whether you're after a modern, shaker or traditional kitchen style, we have you covered with our wide range of finishes.
Specialists in creating beautiful kitchens in Northampton. With over 200 different doors, over 20 different colours available including custom paint options, we are sure to have a style to suit your needs. We can offer door styles from a country feel classic shaker design through to modern handleless rail designs giving you the choice to create the right kitchen for you.
What's on the inside of your kitchen is often as important as how it looks on the outside. We are able to offer top quality Blum internals, Kessembohmer pullouts, and other internal extras that complete the whole kitchen and make your life easier. We only provide top quality parts so you can be assured that things will last and you'll be happy for years to come.
Kitchens Northampton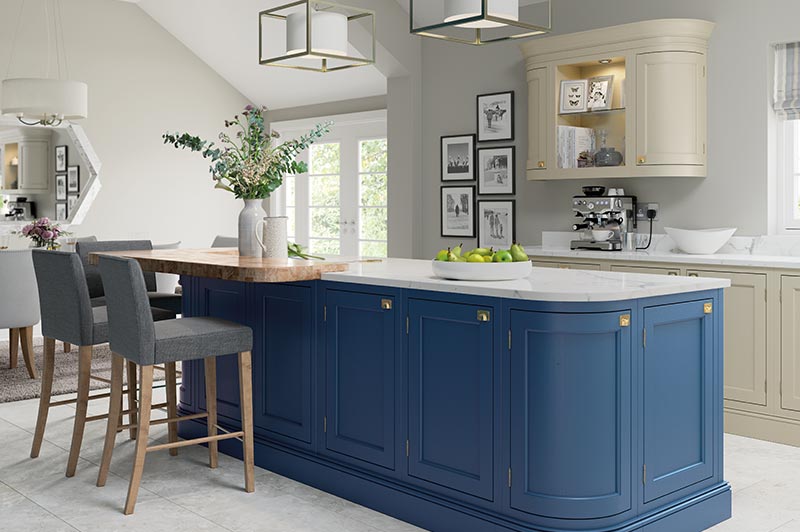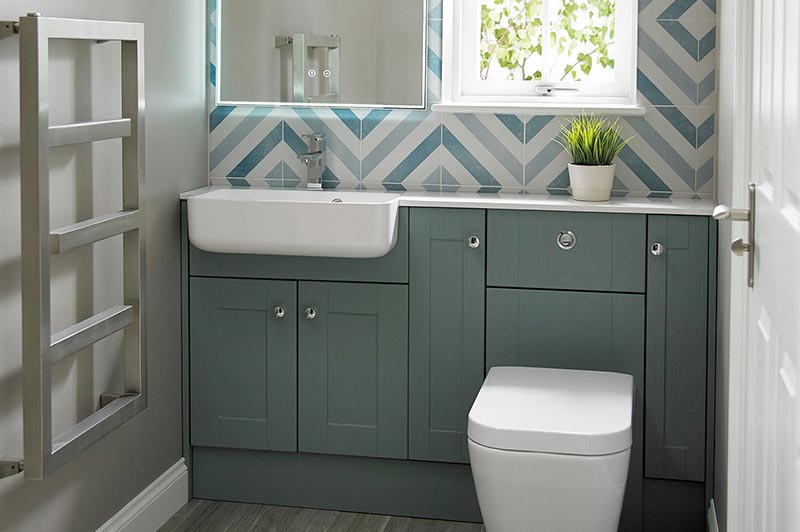 Designing You A Relaxing Bathroom in Northampton
Let us help take the stress out of designing you your perfect relaxing bathroom in Northampton.
Your bathroom is often a place where you unwind, relax and let the days stresses fade away. It is also the heart of the morning routine so it also needs to offer a practical space that is very functional to use. We work hard to provide a mix of practicality along with style and a luxury finish to let your bathroom work for you.
We specialise in providing furniture into bathrooms, giving you storage, style and a functional space. This coupled with modern tiling, spotlights and other great products installed to a high standard give you the 'Professional Finish' you would come to expect. Our expert fitters only ever do kitchens and bathrooms so you can rest assured that you will end up with a quality project that will last for years to come.
Bathrooms Northampton
Luxurious Fitted Bedroom Furniture in Northampton
Upgrade your bedroom furniture with fitted wardrobes, seating areas and drawer sets.
Add some extra style to your bedroom with some fitted wardrobes, bedside drawers and more. We are able to design a variety of units into your room to maximise storage and the functionality that you require.
Our fitted bedroom furniture range has so many internal options available. We are able to add internal drawers, trouser rails, shoe racks, multiple hanging poles or simple shelving. Each unit can be customised as you require to again maximise the storage for your clothing. We are able to add some nice subtle internal lighting to finish off the install.
Bedrooms Northampton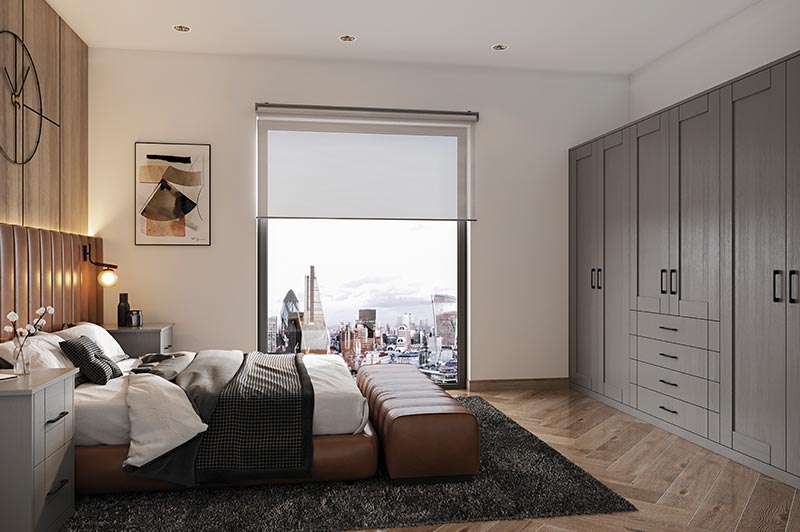 Quality You Can See
We can design your kitchen or bathroom to work for your lifestyle, supply everything you need and have our team of fitters expertly install it for you.
Read Our Customer Testimonials
Our Brand Partners
We use some of the best brands to give you the quality of products you expect in your kitchen or bathroom.