Bedrooms are meant to be a luxury place to relax and unwide at the end of a hard day at work. Let Professional Finish create your dream bedroom today. Incorporating functional and stylish high quality fitted wardrobes with luxurious finishes and modern touches, our designers will create your perfect relaxing bedroom environment that suits your lifestyle. Whether you are after an ultra modern bedroom or a more traditional classical style bedroom we have a stylish fitted wardrobe that will suit your needs in Northampton.
Choose a door style to see the ranges available
The Finishing Touches That Matter
Whether it's a mirror, internal drawers or fancy wardrobe pull downs, the little finishing touches can totally transform your bedroom.
Mirrored Doors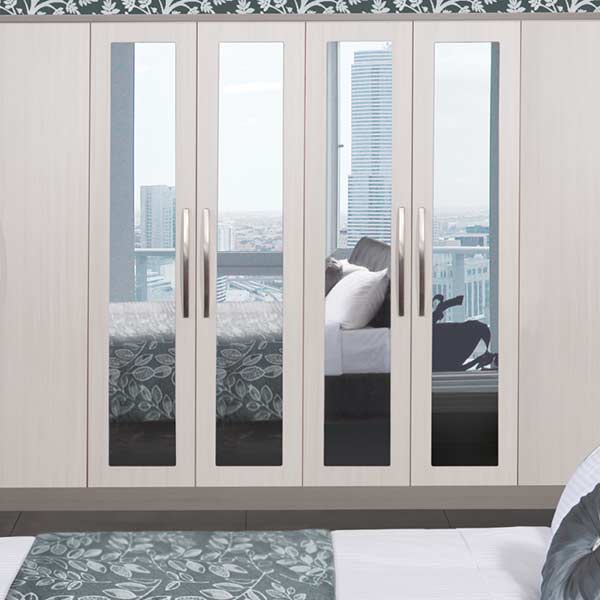 Make the most of your bedroom by adding in a few mirrored doors, whether mirrored on the outside or inside, they really save space and give light reflection around the room as well!
Internal Drawers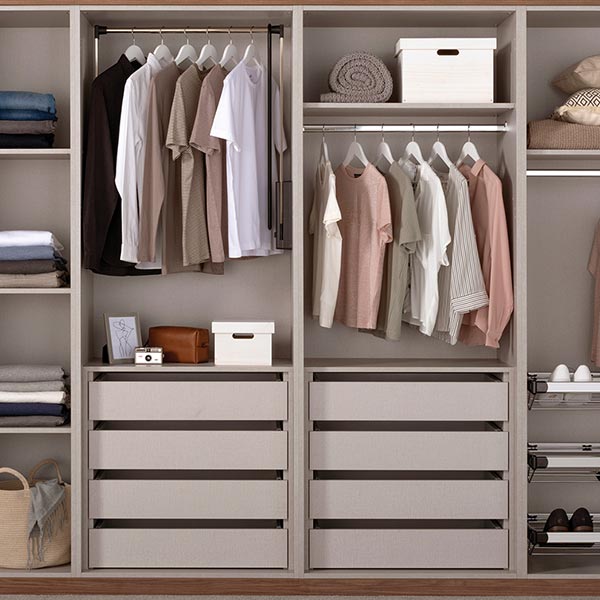 Another space saving tip is to have fitted internal drawers that match the internals of your wardrobe, very handy if you are limited on space but want drawer storage instead of hanging rail space.
Tie Racks, Extra Rails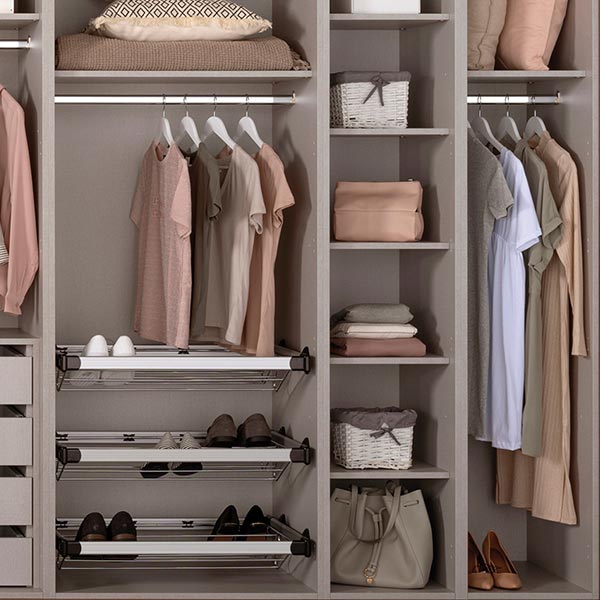 We can customise wardrobe internals to many different configurations to make the most of the space available. Accessories such as shoe racks, extra rails, multiple shelving are all available.
Stylish Bedrooms in Northampton
Fitted wardrobes that fit your room perfectly
Let us handle your bedroom design & installation; from sliding doors to fitted wardrobes, let us turn that wasted space into something new – if you can dream it, we can install it in Northampton.
Let us transform your bedroom – with years of experience, we have hand-picked suppliers of quality products and materials suitable for any style or project. We work closely with our fitted wardrobe suppliers and can offer an extensive range bedroom furniture from our showroom in Northampton.
We have our own team of fitters who are experienced with our selected products and work to exacting standards. We design and install fitted wardrobes in Northampton on a monthly basis, so have a wealth of experience. We truly believe that the installation is 50% of a quality job – the other 50% is a quality product so let us worry about project managing, while you get on with life.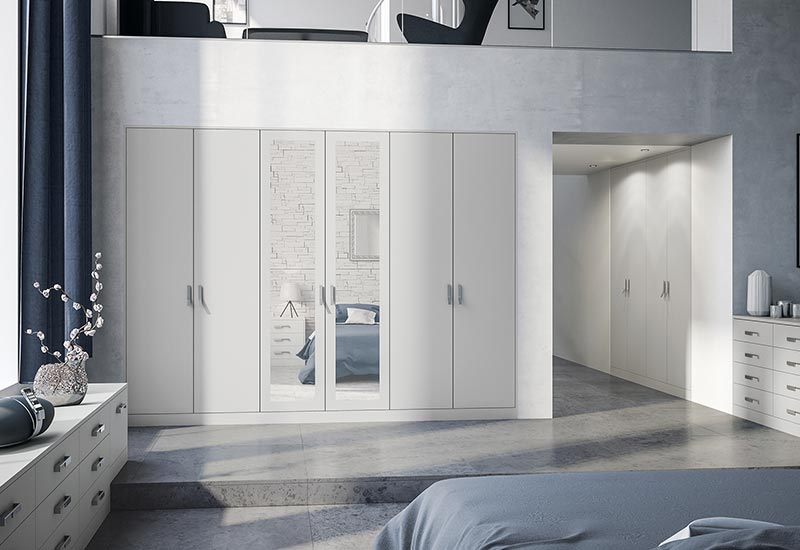 Make The Most Of Your Space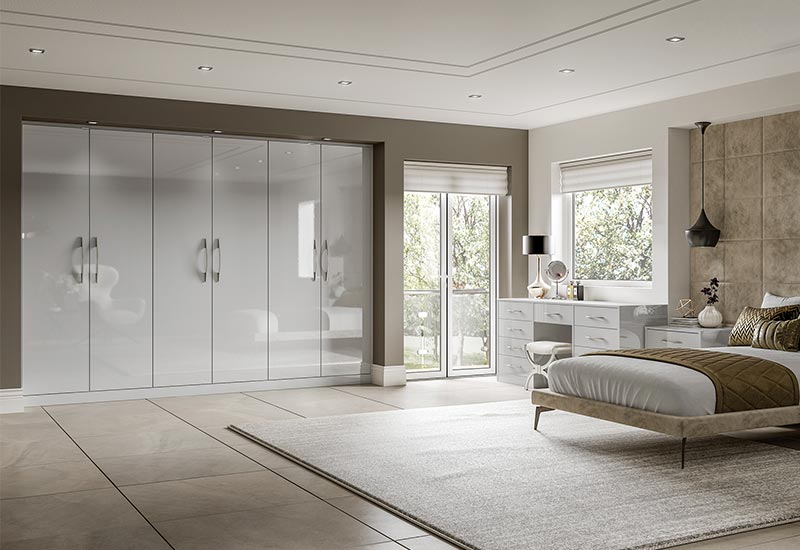 Professional Finish offers you a FREE bedroom quote at the design stage. We can update your current bedroom or convert any room in your house. If you have a large room we can put in a partition wall.
The first step in creating your dream bedroom is a home visit, where we measure up and discuss how you use your bedroom and the ideas you have for it. Once we know your ideas, we can suggest the best fitted wardrobes for your bedroom along with a great variety of internal fitments.
The second step is to design you your dream bedroom, turning all your ideas into a plan that will work for you and your family.
Once you have agreed the design, we enter the third stage – installation. While we are happy to just supply you your dream bedroom, we would recommend you use our experienced team of craftsmen to help turn your dream into a reality. Our very own teams of fitters are experienced with our product and familiar with all aspects so there is no second-guessing or interpreting. You will be left with a set of perfectly fitted wardrobes in your Northampton bedroom.
The Professional Finish Difference
Expert craftsmen producing stunning results
Professional Finish was established in 2011 and is based in Northampton. We design, supply and install furniture for bedroom, bathroom and kitchens in Northampton. We focus on the fit and finish of all the furniture that we install. We pride ourselves on our attention to detail in fulfilling our projects and our approach to customer service. The high standards we have set in professional installation of all the furniture has allowed us to stand out from our competition.
About Professional Finish
Start planning your luxury bedroom today
Come and visit us at our newly opened showroom to view our ranges and discuss your project ideas.
Visit our showroom