Here at Professional Finish we believe that you need to strike a balance between cost, functionality and quality. We take this ethos into the appliance brands that we offer our customers. That said, we are able to offer a wider range of brands other than seen here on our website should budget requirements be needed or you have a specific brand or product in mind. We have partnered up with both Neff and Bosch to be able to bring you their full product catalogue with everything from fridges to ovens, hobs and more. We believe these are the two industry standard brands for kitchen appliances and provide the best value for money in terms of design and features. Take a look through some ideas below to see what appliances you could possibly include in your kitchen in Northampton.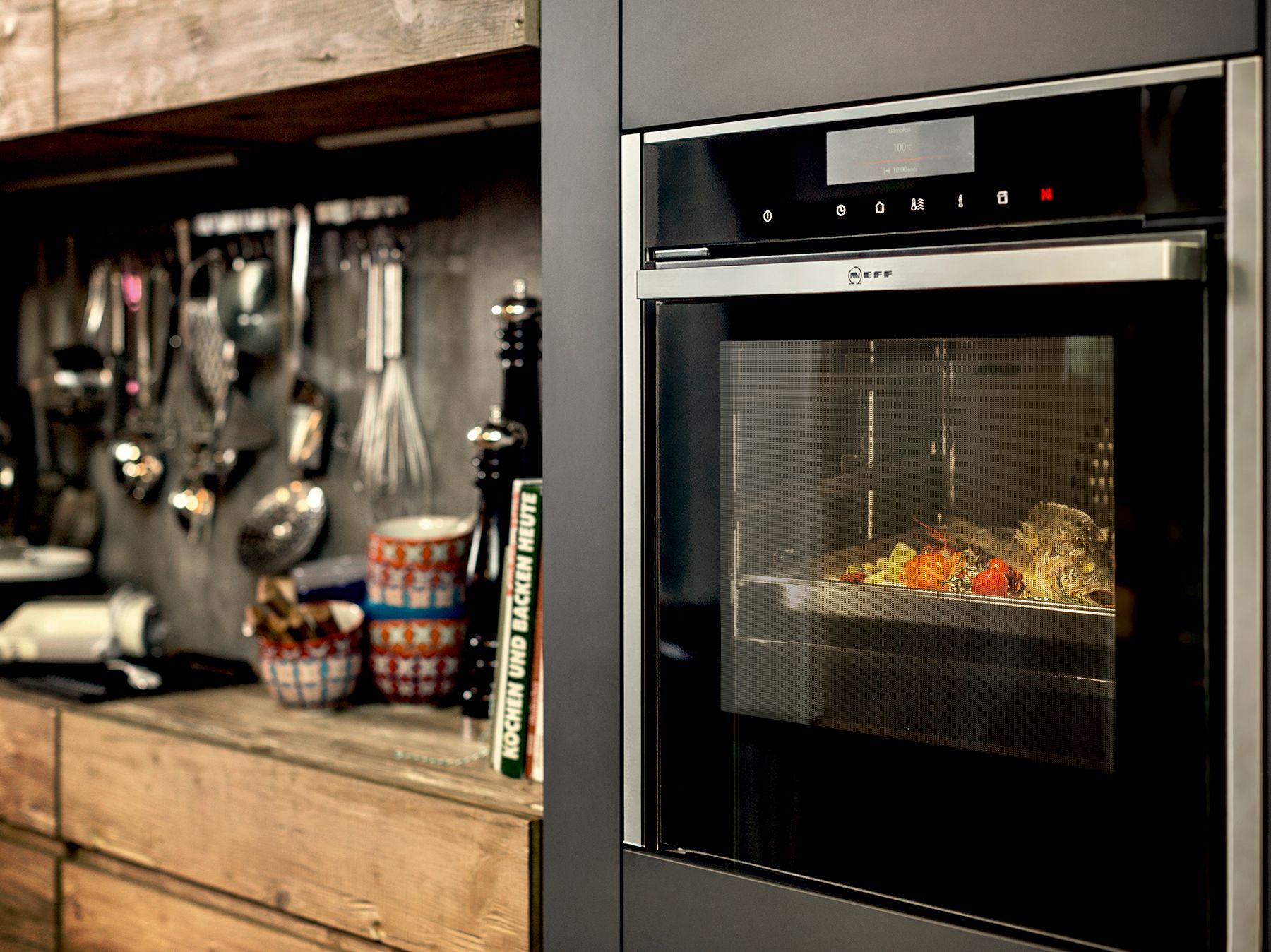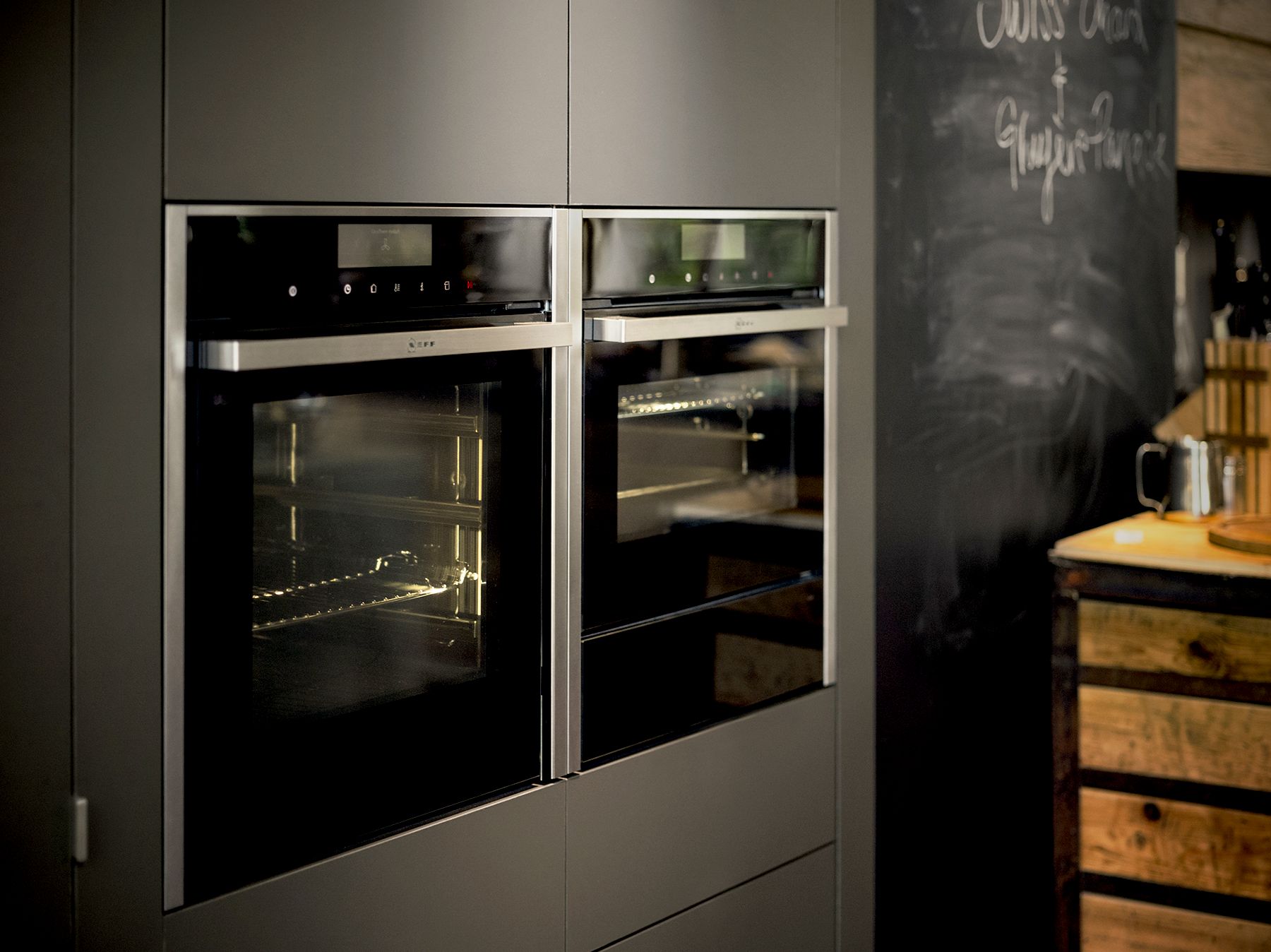 Ovens
Everything from single ovens through to range cookers.
Cooking inspires people and both Neff and Bosch take this principle into everything they produce. Their products are innovative, have top build quality and represent great value for money. They offer a full range of ovens from single ovens through steam ovens to full microwave combination ovens so there really is a model that will suit pretty much everyone.
If you choose on Neff as your preferred brand you can of course take advantage of their Slide&Hide® which is the only single oven available with the disappearing oven door. A lot of models feature Pyrolytic Self-Cleaning, Home Connect and even Steam functions enabling you to get the most out of cooking with their ovens.
If you prefer Bosch as a brand, they also pack a lot of the same features into their ovens including LCD displays, Home Connect, Pyrolytic Self-Cleaning and Steam. Bosch represents great value for money with features vs cost. They of course have the top build quality you would expect from a brand like Bosch.
Finally if you are in the market for a range cooker we are able to over brands such as Rangemaster, Belling and Stoves to name but a few. We have our own recommendations and personal favourites when it comes to these brands, however we look to work with you, working out your requirements and what features you are after.
Hobs
The right hob for every cooking style.
With so many different types of hobs available, it is really down to style or personal preference which type of product you choose. All of them have their pros and cons in terms of usability and or style. Again both brands in Bosch and Neff offer similar products and a versatle product range to suit all customers.
The traditional gas hob is still as popular with many cooks as it has been in the past. Both Bosch and Neffs gas hob ranges will be able to provide you with all the tools you need, whether you want to stir-fry or slow cook. They are packed with features such as FlameSelect® which is a 9 level adjustment just like it would be on an induction hob, making cooking even easier.
If you prefer electric hobs again both Neff and Bosch have a great range of ceramic hobs to suit all requirements. They have great features such as up to 17 different power settings and expandable zones to cater for different size and shape pans. The touch panel controls enhance the cooking experience and allow you full control.
Another electric hob choice would to go with Induction and both Neff and Bosch have you covered here. Their FlexInduction hobs allow you to move your pans around anywhere in the area giving you more flexibility and control. The pots are automatically detected and heat applied where it's needed. But there's more to our hobs to guide you to a tasty result. Take the TwistPadFire® which puts heat at your fingertips. A simple rotating motion with your index finger allows you to set the temperature.
Finally if those choices aren't enough for you both brands also provide Domino Hobs, Vented Hobs and a wide array of accessories to make your cooking experience just that little better.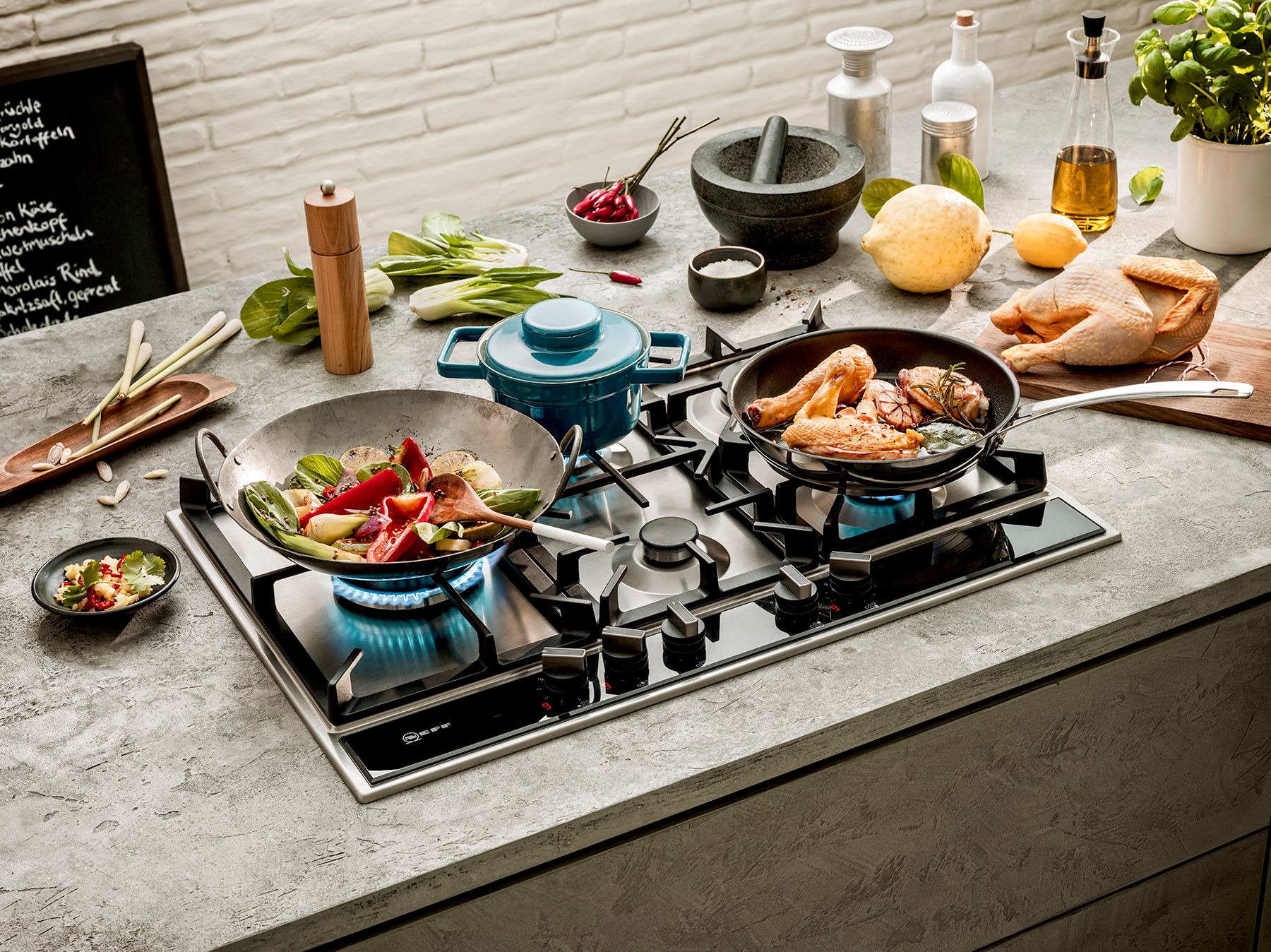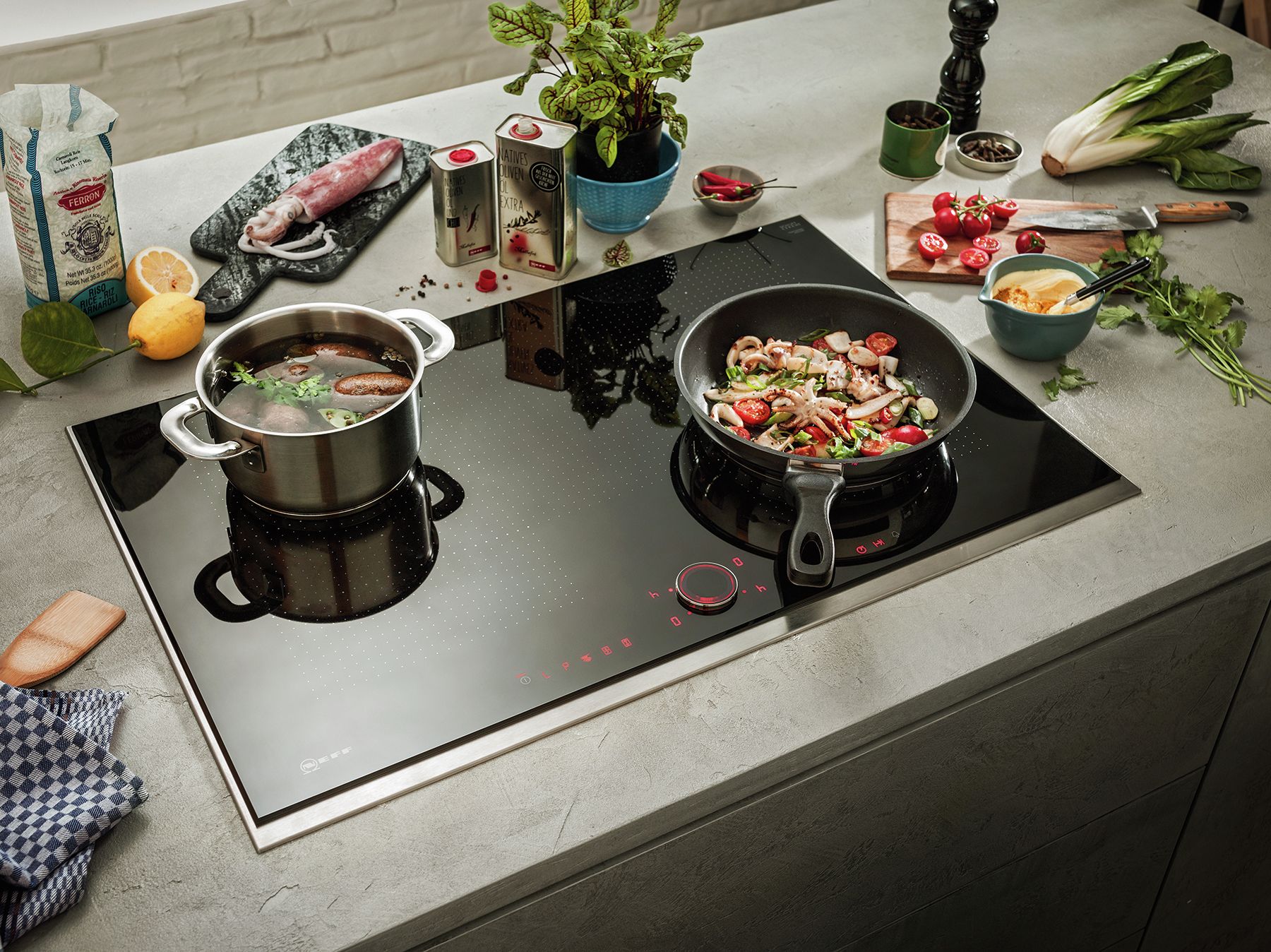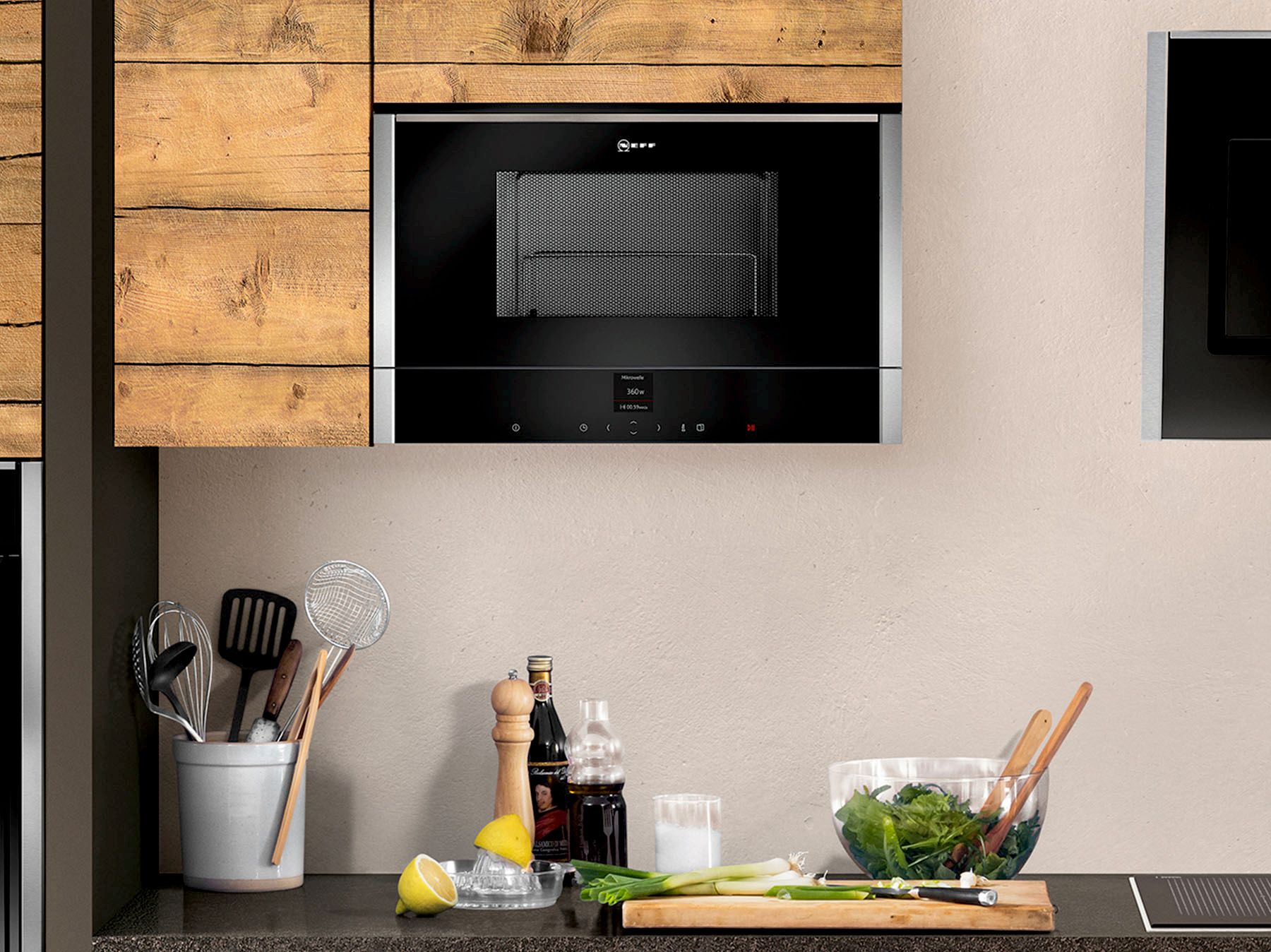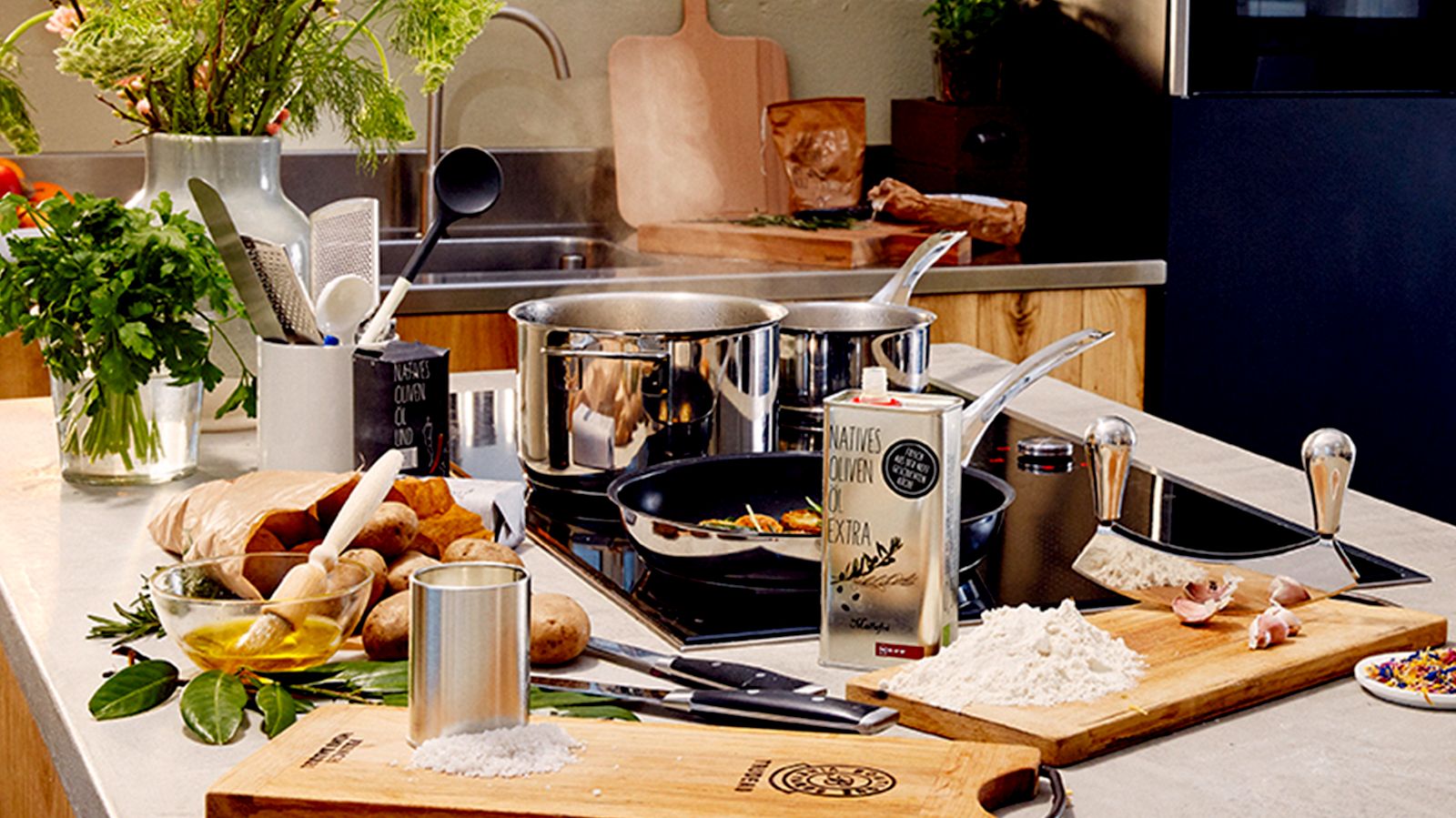 Microwaves
The faster way for instant hot food.
Free up some worktop space by choosing an integrated microwave or microwave combination oven. Depending on your chosen model, you'll enjoy handy automatic programmes that suggest ideal cooking times, a full-touch TFT display, or a Memory Function that allows you to select your favourite settings with just one touch of a button.
Either brand (Neff or Bosch) has a good variety of different options available depending on your needs. Selected microwaves also feature a grill so that you can finish of your dinners with that subtle crisp topping. If you're after more than just a microwave, you may consider a microwave combination oven.
Microwave combination ovens provide the best of both worlds, a full functioning oven, grilling facilities and also giving you the ability to microwave your food. Depending on the model chosen, they come with an array of presets to quickly cook your food to perfection.
Warming Drawers
Offering versatility and convenience in the kitchen.
A helping hand at any stage of the cooking process, our Warming Drawers are the perfect addition to accompany your Neff or Bosch oven. Not only can they be used for warming up plates or keeping dishes warm, they can also be used to defrost, melting chocolate or slow cooking.
Available in two sizes to suit your kitchen design, you can opt for a larger 29 cm drawer which holds up to 40 plates, or a compact 14 cm drawer which holds 12 plates. The sleek and stylish design means they sit beautifully beneath a single or compact oven.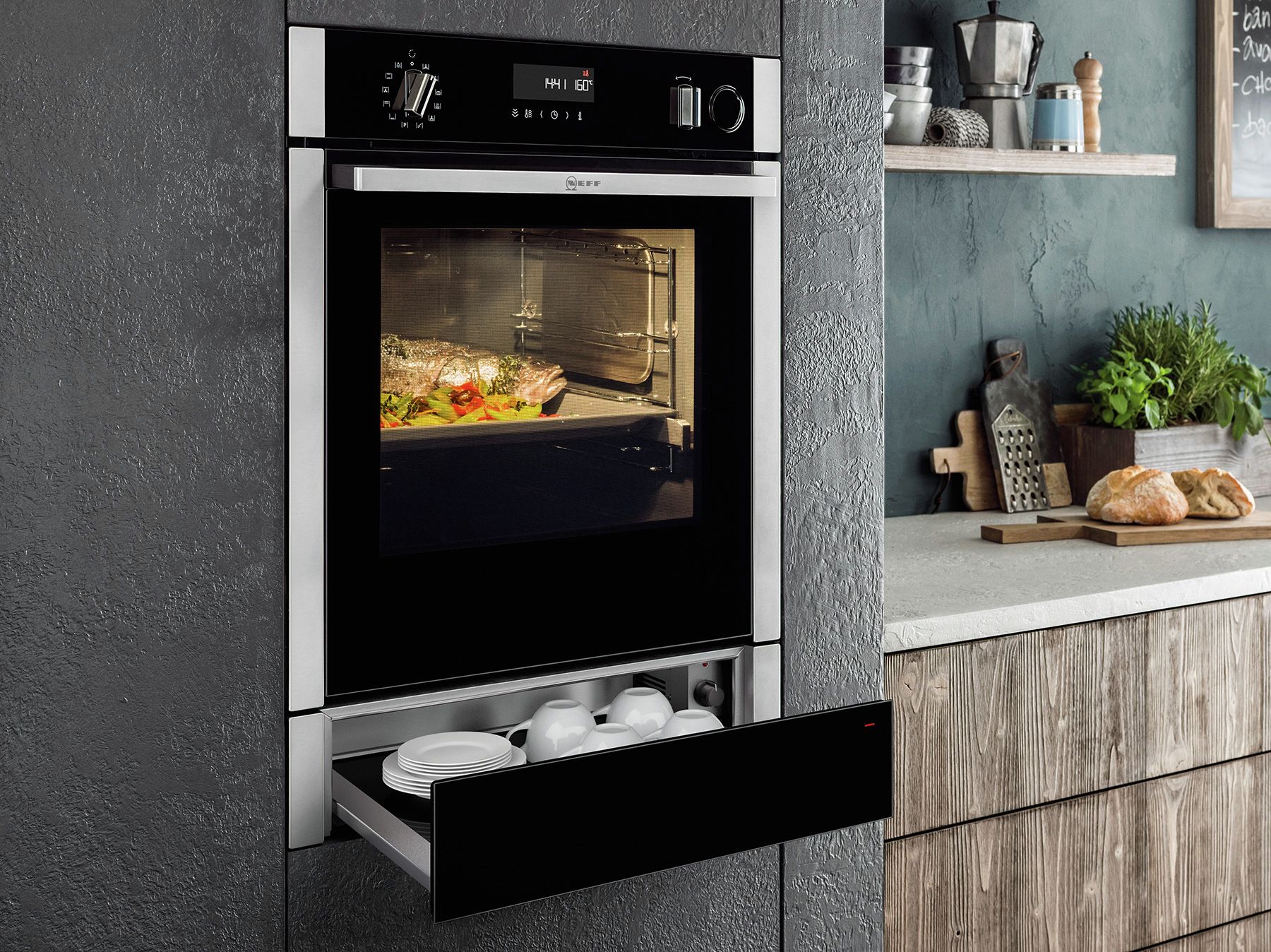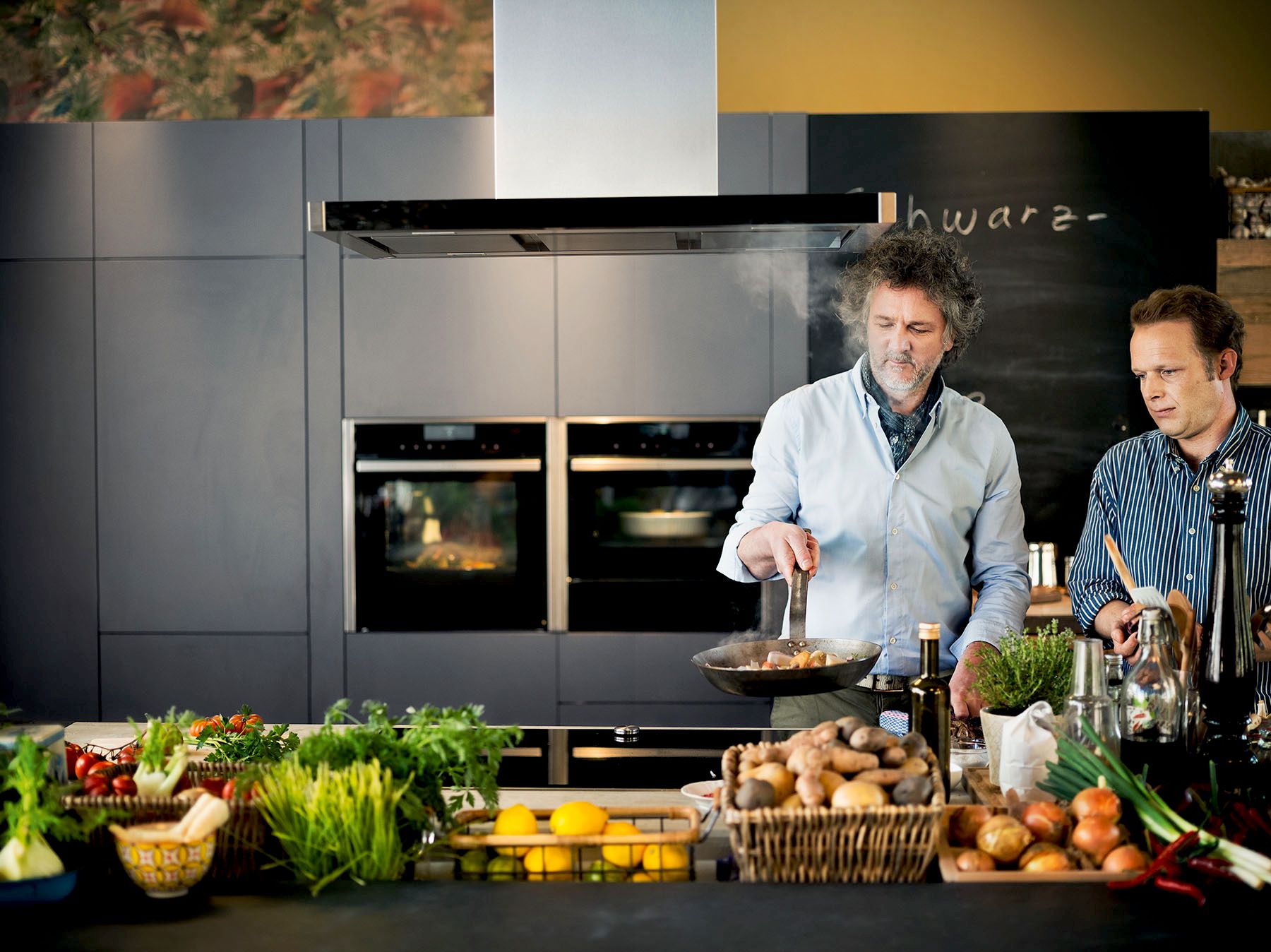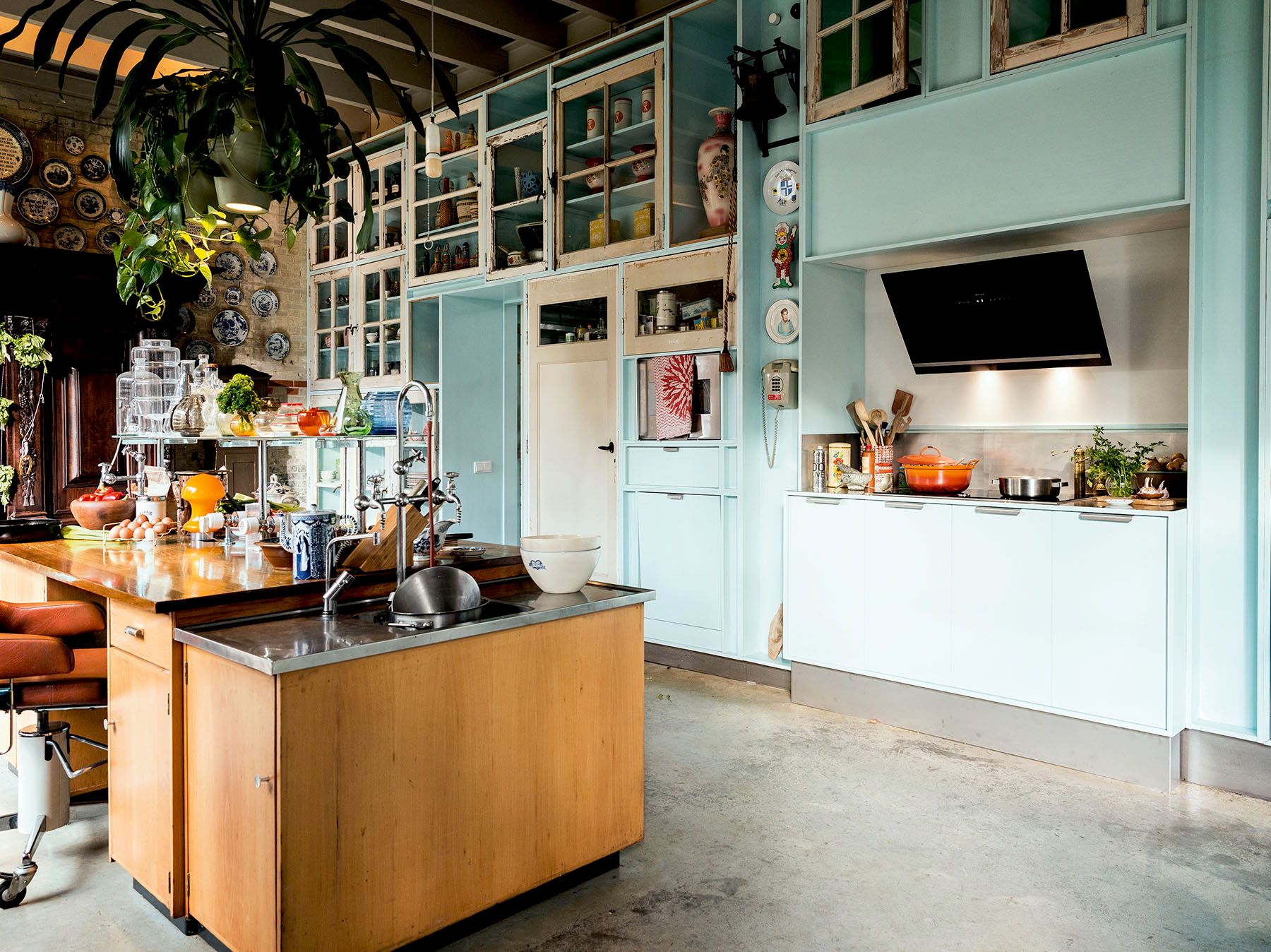 Extractor Hoods
Powerful yet quiet extraction from your kitchen.
It's amazing when a steak is sizzling in your pan, and the smell is part of an exciting cooking experience. But there are some kitchen odours nobody is too fond of. Enter our quiet but powerful extractor hoods. Choose between different sizes and models like the Chimney hood or Island hood.
Both Bosch and Neff extractors are available in various styles, suiting whatever situation you require. They feature wall mounted extractors, in various styles, size and shapes to fit whatever you require. If you're after something more discreet, then they both offer furniture integrated extractors, powerful but not seen. If you have your hob on an island or away from the wall you can opt for an island ceiling extractor or surface mounted extraction depending on space available.
Fridges / Freezers
Top quality refrigeration for your home.
Innovation continues with Neff and Bosch's range of Fridges, Freezers and Fridge Freezers. There are models that can keep your ingredients fresh up to three times longer than cheaper budget fridges with their built in FreshSafe food preservation systems.
Flexibility is key, which is why their useful shelving allows you to adjust the space in your fridge to suit and gives you with easier access to those hard to reach items at the back of the fridge. Bosch and Neff freezers also come with a range options to maximise space, such as BigBox.
Of course there is a range of optional accessories from a wine rack through to a Slide&Hide® butter compartment, giving you the flexibility to adapt your fridge/freezer to your requirements.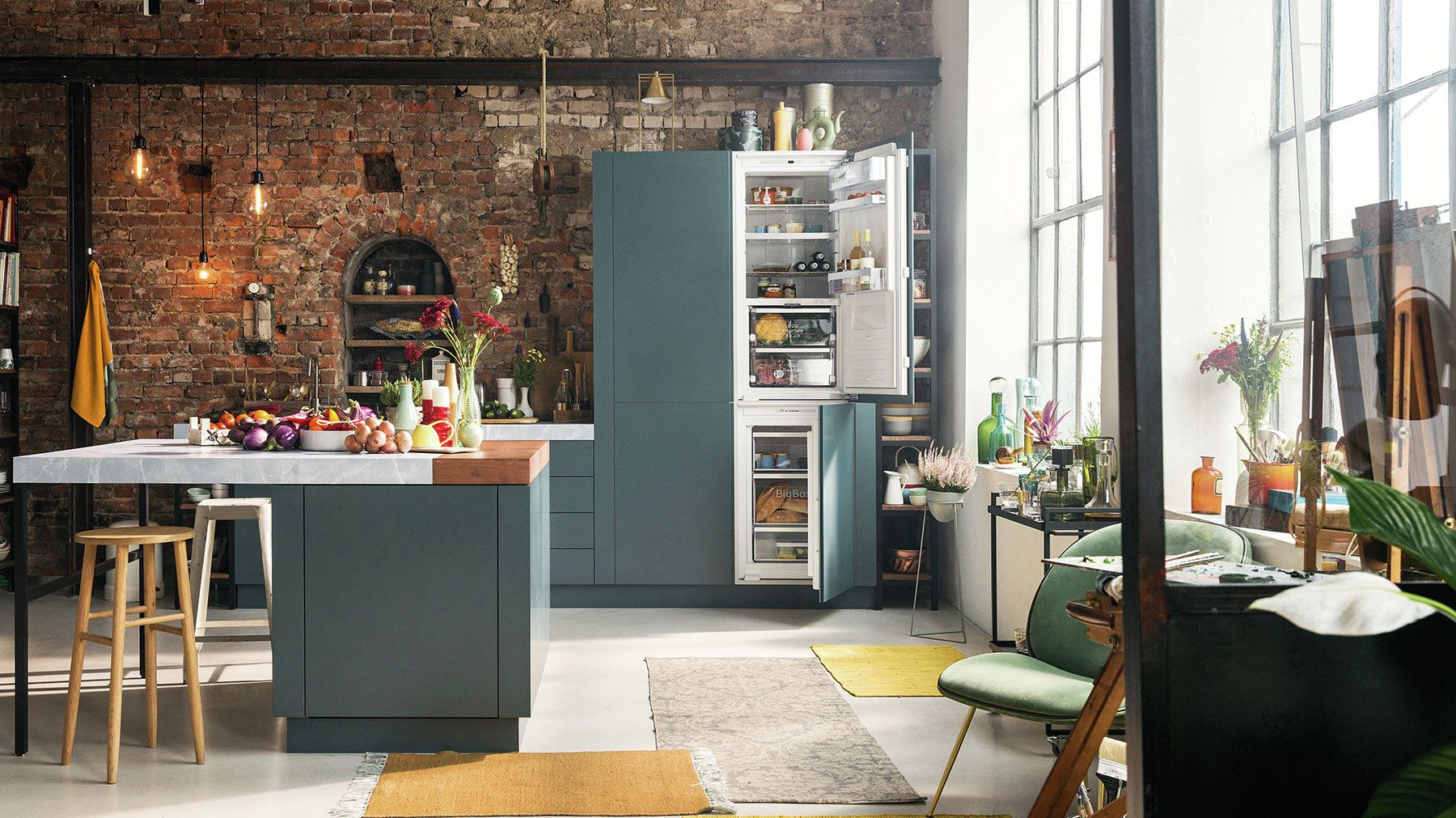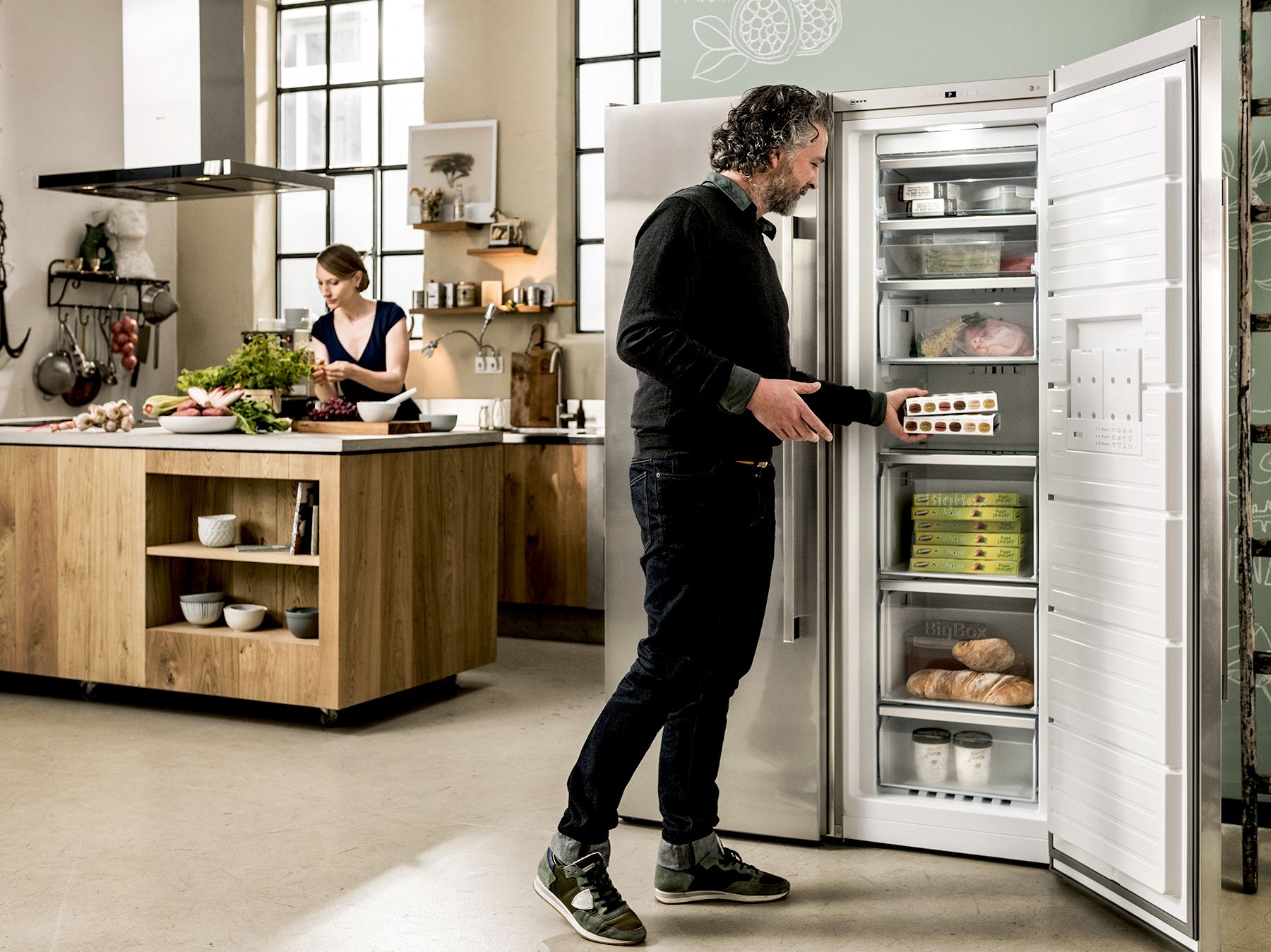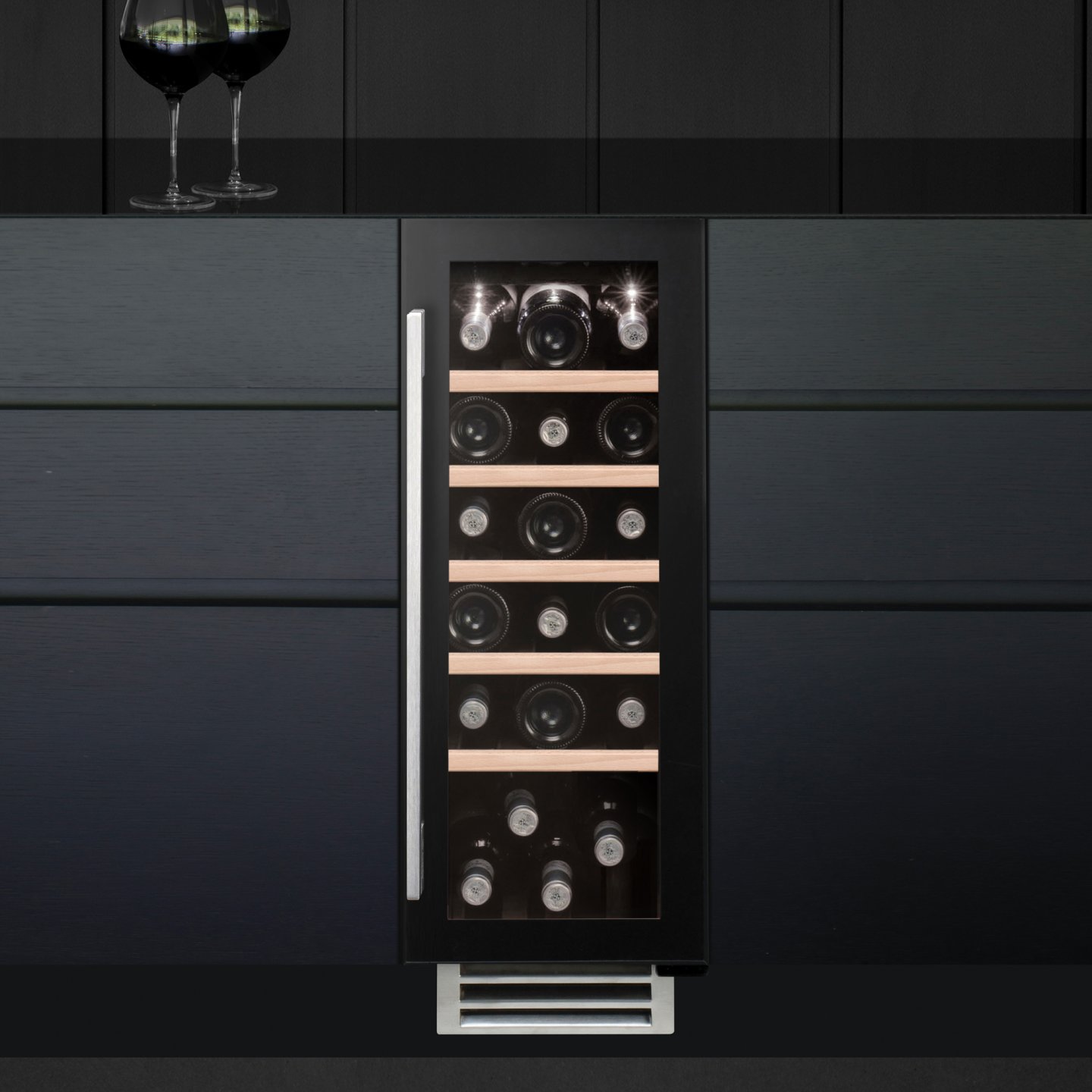 Wine Coolers
A stylish way to store all your wine.
Store your wine in an under counter wine cooler to enjoy it at the perfect temperature whenever you want it. Most wine coolers come with multi-zones on the larger models where you can set different temperatures to different parts, meaning you can get the perfect temperature for both white and red wines. Usually available in stainless steel or black glass, there is an option to suit your kitchen design best.
We are able to design in a wine cooler to your kitchen design, taking into account the size and space you have available when designing.
Dishwashers
Cleaning up afterwards - sorted!
The dishwasher range from both Neff and Bosch are designed with cooks in mind. That means that even the most bubbled-over oven dishes, baked-on ramekins and caramelised grill pans will still come out beautifully clean. Their range of dishwashers is available in two sizes, 45 and 60 cm, to suit individual requirements and the size of your kitchen.
Whether you are after an integrated, semi-integrated or stand alone dishwasher these brands have you covered. With an A+++ energy efficiency rating, Flex Baskets to fit in any size cookware and Zeolith mineral assisted drying, all dishes are left beautifully clean without using excessive energy too.
There are many cool features unique to their range including time light, info lights, touch door assist opening and flex basket systems to name a few. The dishwashers are so flexible in design and features to fit in whatever size or shape pots and pans you may need.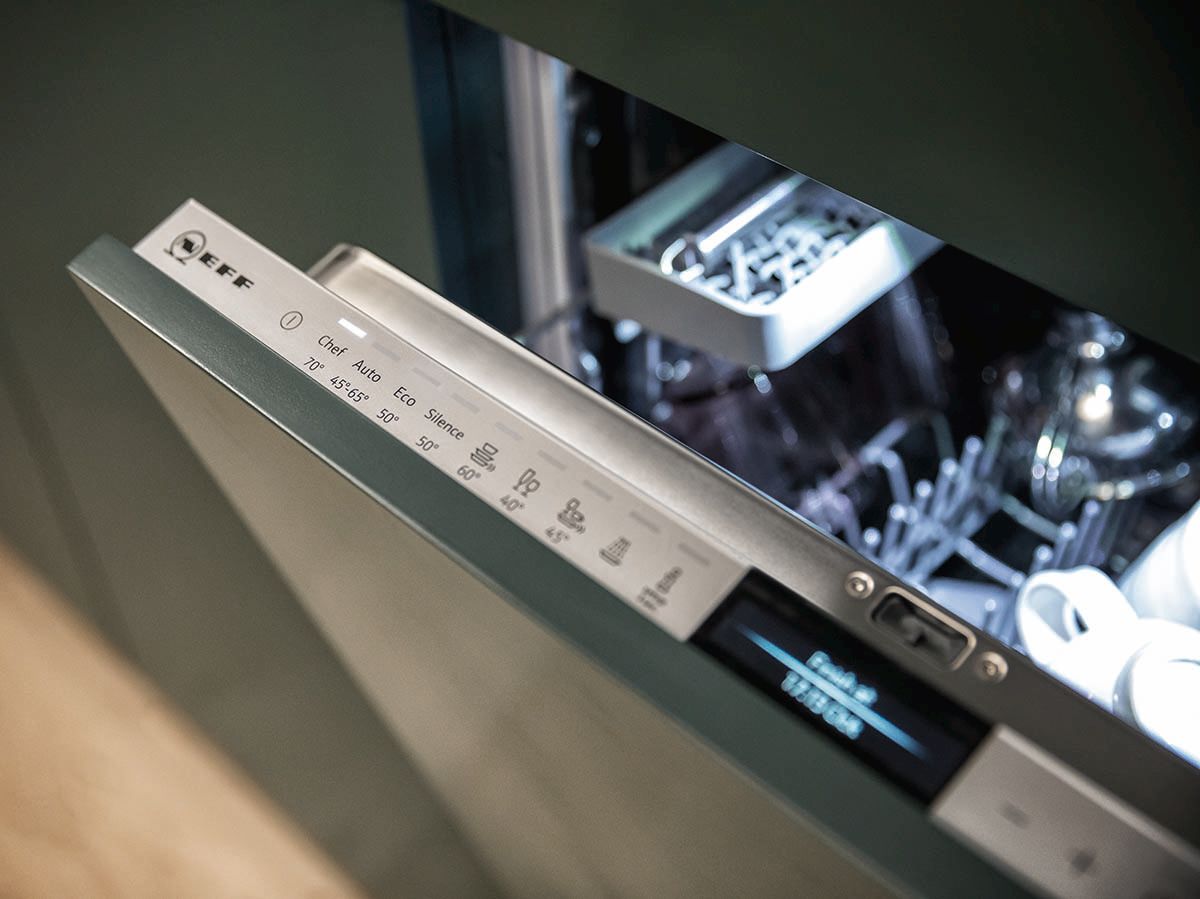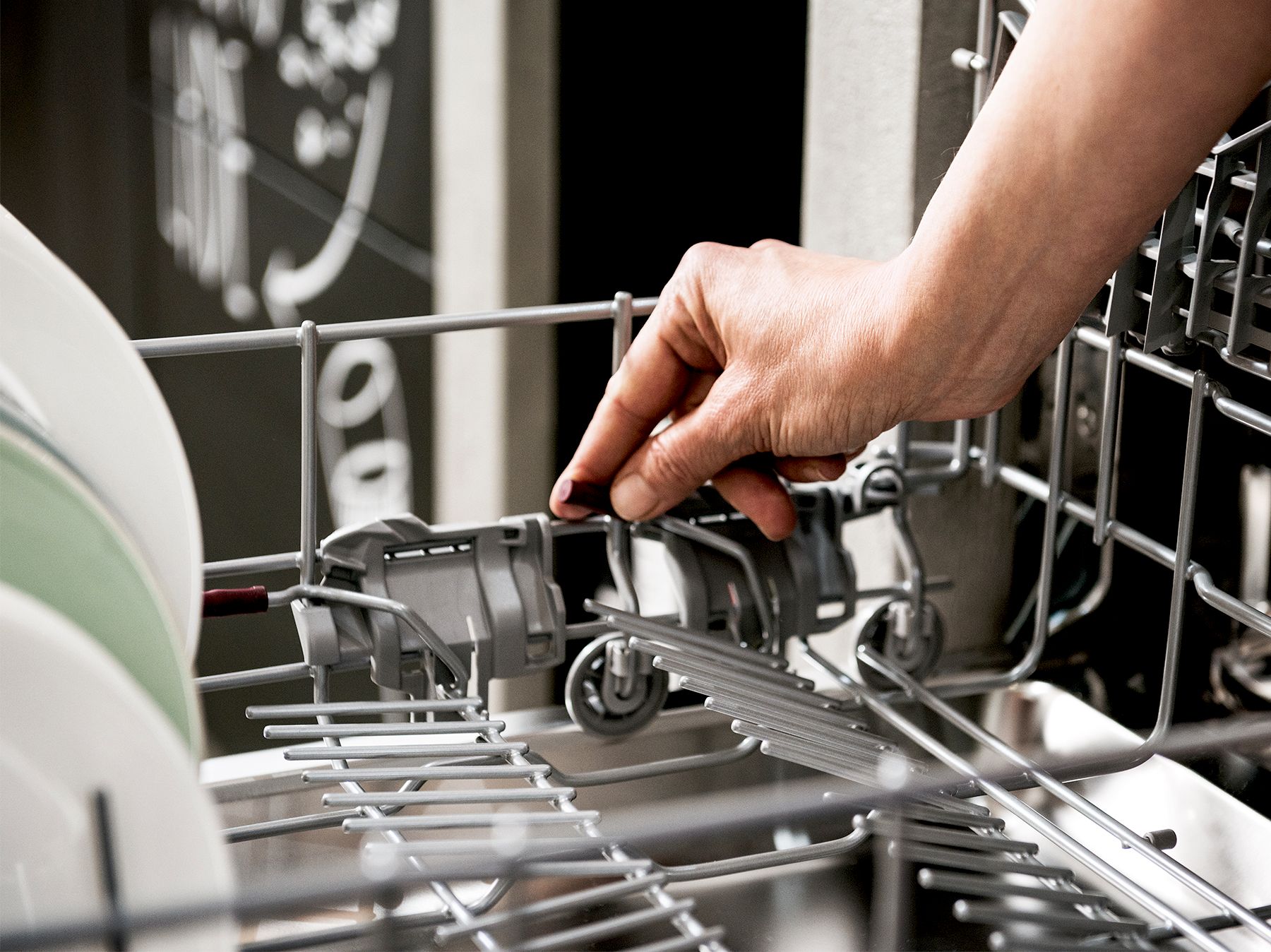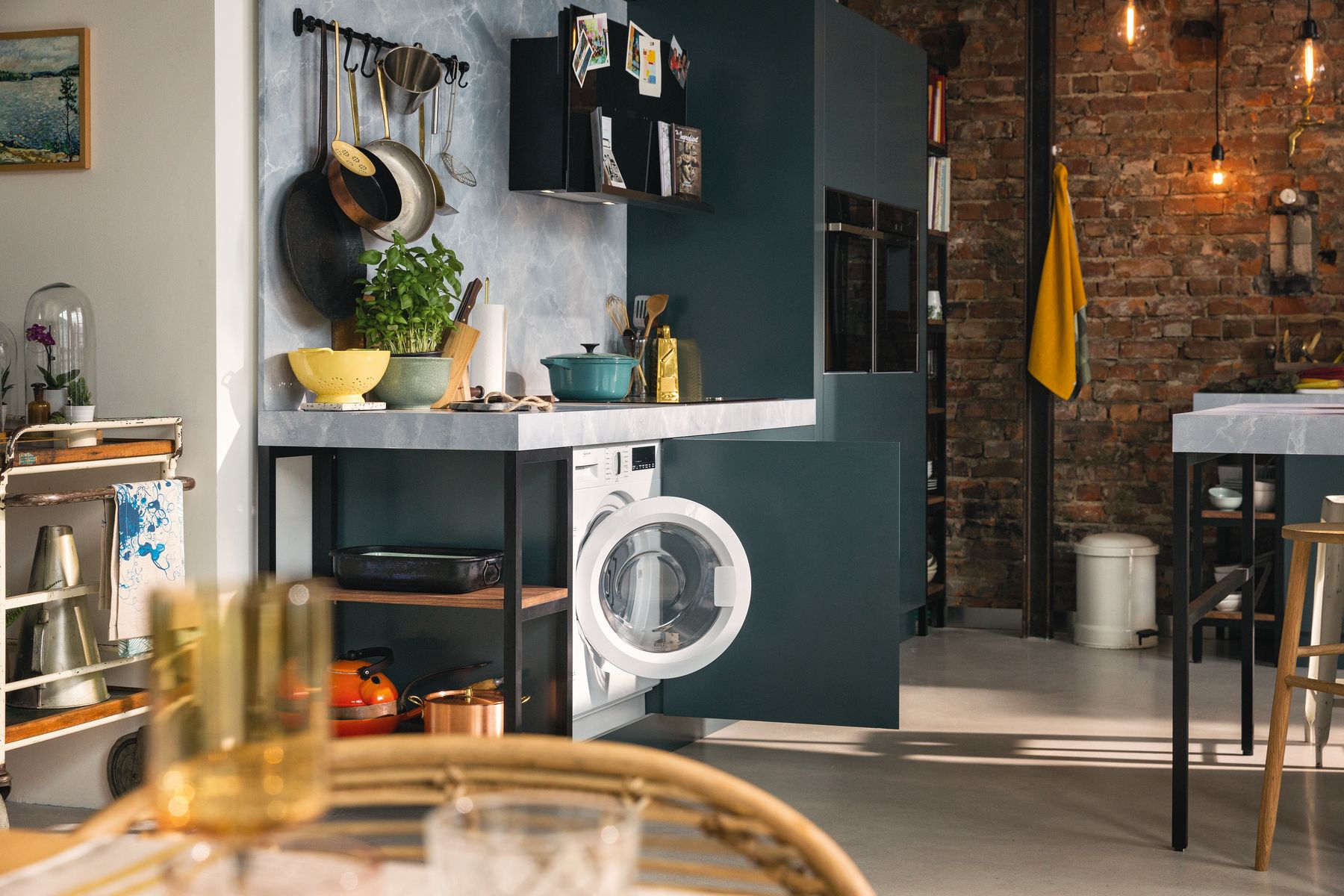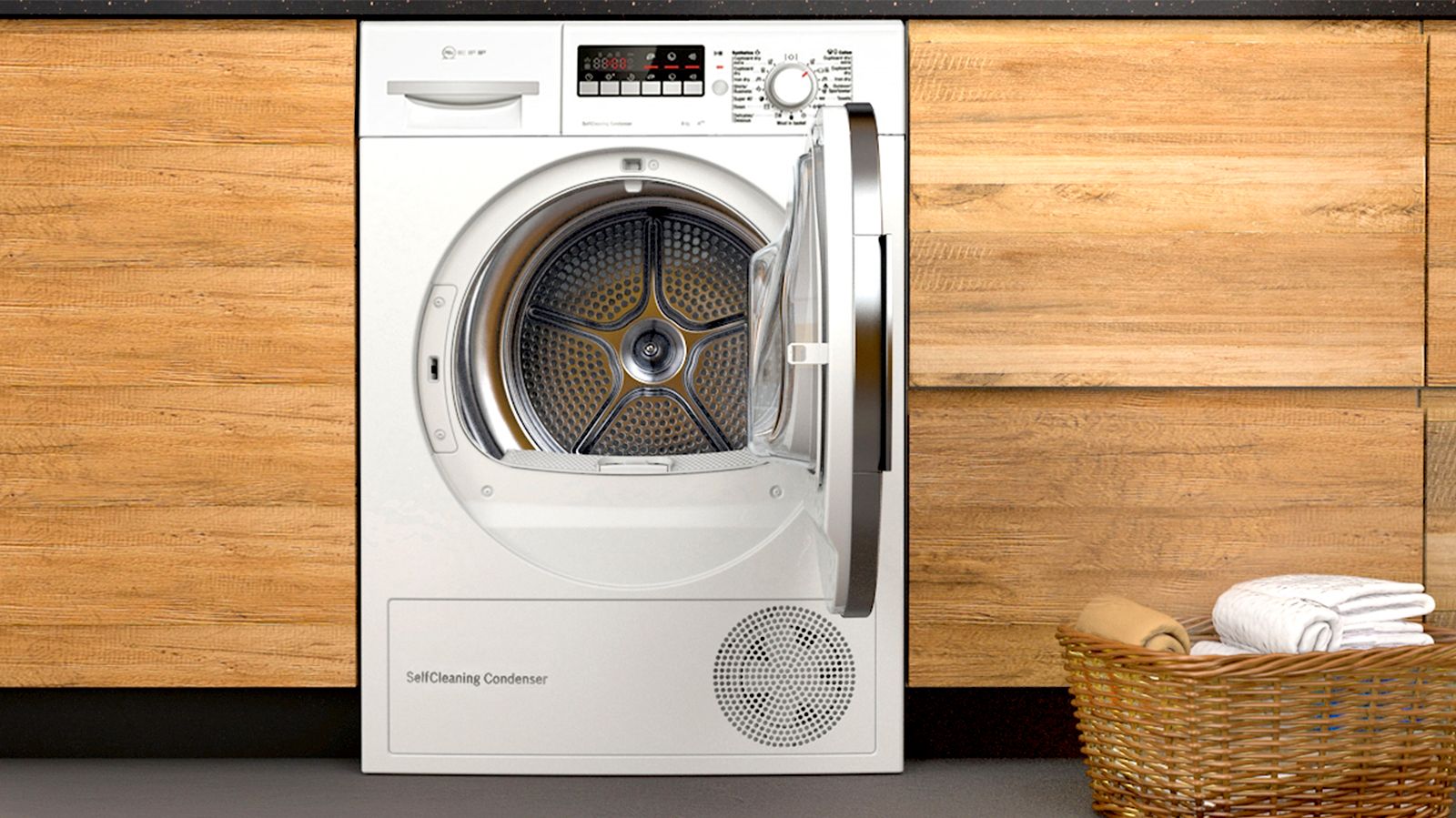 Washing Machines & Tumble Dryers
Making light load of your laundry
Expect more from your washing machine than just clean and crisp laundry. All of Neff and Bosch washing machines treat your clothes with the care they deserve through innovative programmes and features. Many models feature time light - showing you the remaining time left on the floor so you don't need to keep opening the cupboard door to view.
As with all their appliances, the washing machine and tumble ranges are designed to be superbly quiet and are among the best in class when it comes to efficiency.