Choosing the right worktop is as important as any other element in the kitchen. It is one of the most noticeable elements in the room along with the units and flooring, so it is important to get it right. Here at Professional Finish, we are a platinum dealer for Silestone quartz worktops in Northampton. Silestone are the original quartz supplier and leader in the industry for over 25 years. Silestone is made of more than 90% of natural quartz which means it possesses strength in its surfaces, providing outstanding resistance and durability properties that you need in your home. Alternatively to quartz we have many samples of granite, a natural slab material, honed, polished and cut to suit your kitchen. Each slab is unique in design, some producing some outstanding patterns and textures. If you're after something for a lower budget we have a great range of laminate or compact laminate worktops from brands such as Bushboard, Duropal and Formica. We use good branded products as we believe to do otherwise is a false economy, you do get what you pay for!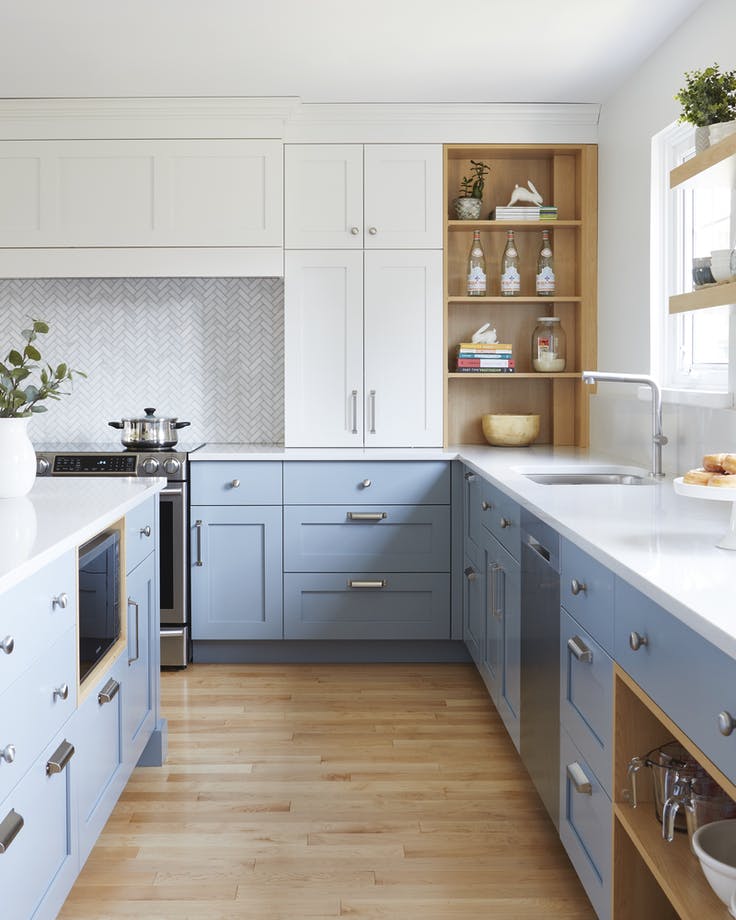 Silestone Quartz Worktops
Stunning bespoke quartz worktops to make your kitchen stand out.
Silestone are the original supplier of quartz worktops with over 25 years of production and have over 50 different designs to choose from. Quartz worktops are man-made using up to 90% quartz mixed with resins and other materials to make a solid, durable and protected surface suitable for kitchen life and to last for many many years to come. That special treatment that Silestone recieves, enhance its resistance from the daily routine: liquids, stains or scratches won't be a concern.
There are many advantages to using a quartz worktop over a laminate worktop, namely the strength and toughness of the product but also much more. Quartz worktops have the advantage that they can be customised in shape, meaning they can have nice sweeping curves, or sharp edges, all without having any edging strips or weaknesses. They also are able to have undermounted sinks with them, adding to that a recessed drainer that is carved into the surface giving a stylish but totally functional sink. If you really want a fluid look, Silestone also produce a range of matching quartz sinks in various sizes.
Ask to see our full Silestone range in our showroom when you visit.
Sensa Granite Worktops
Stain resistant granite worktops.
Sensa by Cosentino is the natural granite surface of Cosentino Group that counts on a stain resistant protection that makes them unique. Elegant and high quality surfaces with reliable properties that own a 15 years warranty. Sensa granites own a revolutionary protective treatment that provides them with a high resistance againts the stains. In comparison with other granites, Sensa by Cosentino® needs an easy maintenance, it's really simple to clean. Thanks to Nature, the Sensa by Cosentino® slabs are unique due to its different veinings, textures and unrepeatable colours.
We have a great selection of samples available in our showroom and one of our team would be more than happy to demonstrate their resistance against stains and give you more information.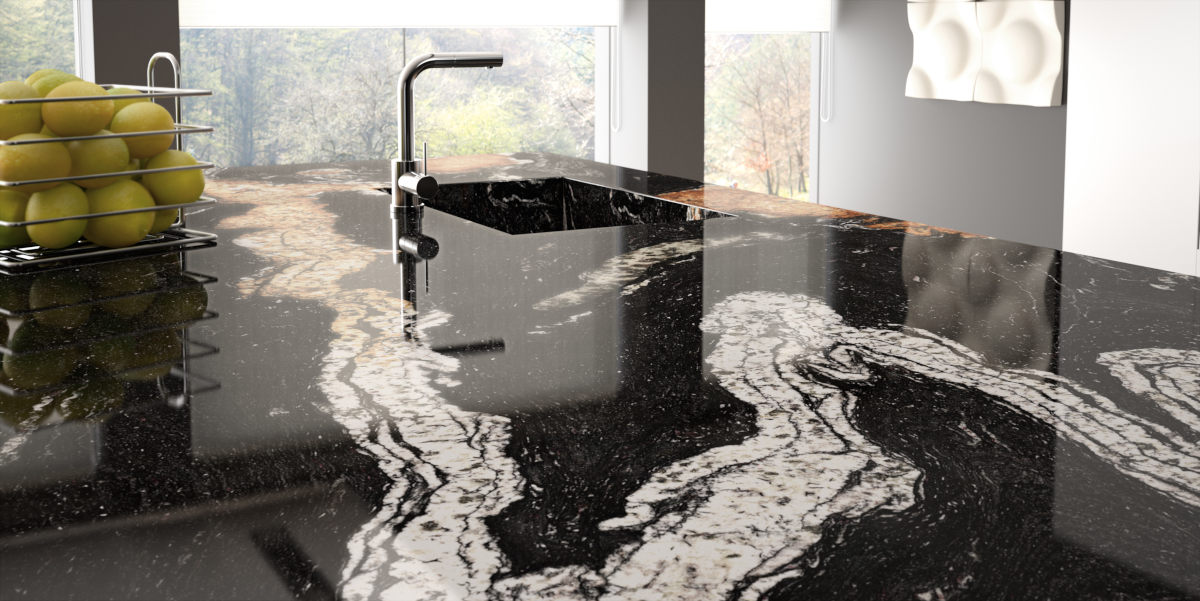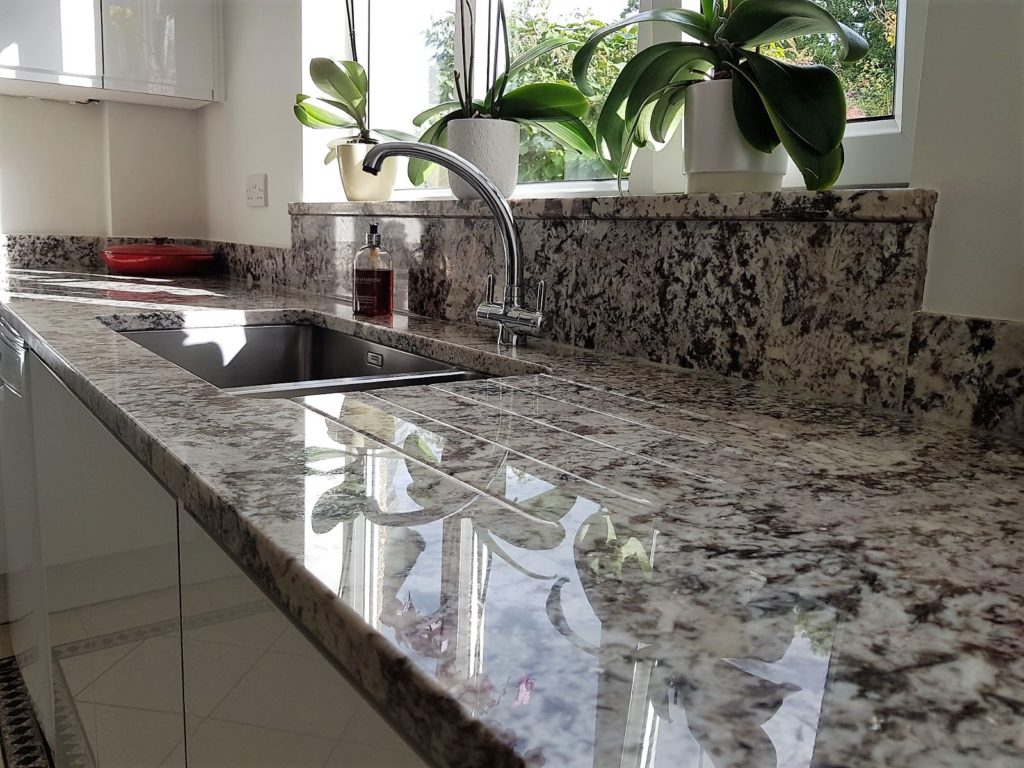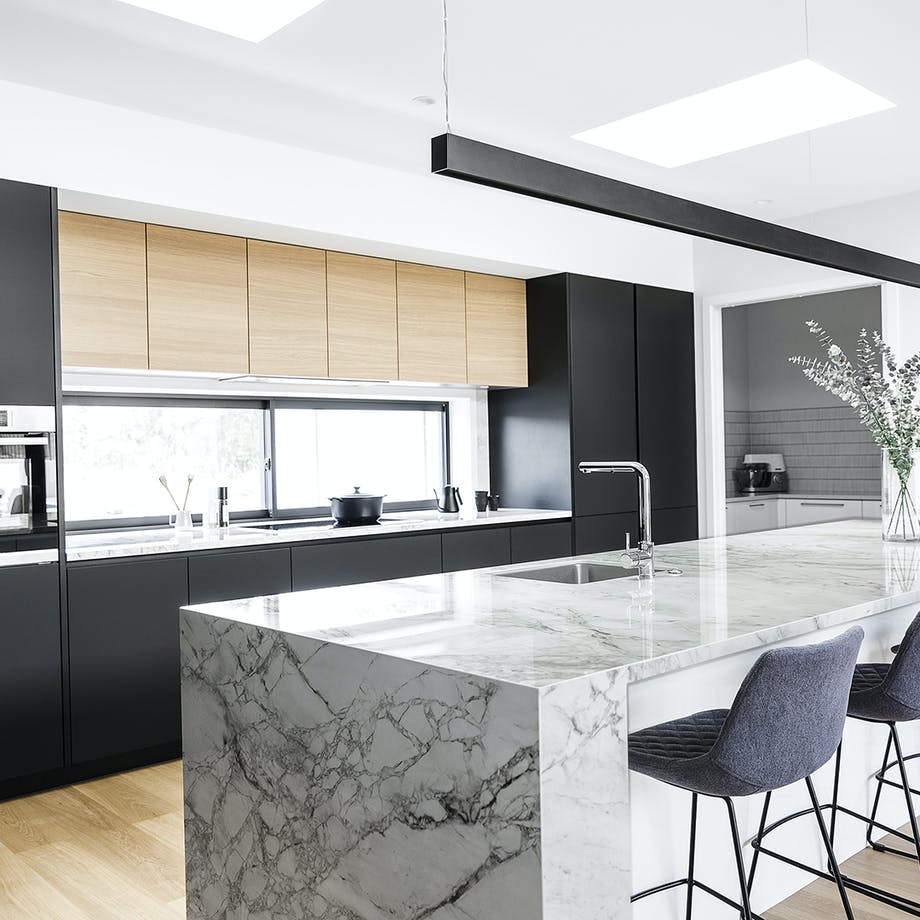 Dekton Worktops
The ultimate in scratch proof and stain resistant worktops.
Dekton is Cosentino's innovative surface, which reflects the metamorphic changes natural stone goes through thanks to the exclusive 'TSP' technology. It offers unparalleled functional and aesthetic properties that have become the allies of the best kitchens. Dekton's raw materials manage to create a sophisticated and appropriate material for all cooking styles. Its versatile characteristics make it possible to design worktops for indoors and outdoors, maintaining all the unqiue advantages of the material.
Dekton is a non-porous, stain-resistant surface for coffee, wine, lemon juice and many other everyday products. It is highly resistant to scratches, although we recommend the use of cutting boards to protect household utensils. Dekton has a very good resistance to high temperatures without affecting its aesthetics or its properties. Hot pans are no match for Dekton!
Compact Laminate Worktops
A hardwearing alternative to laminates.
Compact laminates have seen a rise in popularity as a new option for worktops. Essentially they are layers of laminate core together with a final top layer giving the design / print. They are available with either white, grey or black cores depending on which design is chosen. The advantages of compact laminates are that they are extremely strong and tough wearing, they can come in sizes right down to 2mm, they are water proof entirely and don't require edging strips and you are able to router out drainer grooves to use undermounted sinks which is an appealing option.
There are an ever growing range of designs available, from natural stones to wooden effect worktops, giving you not only choice but a product that will look stunning in your kitchen and last a long time.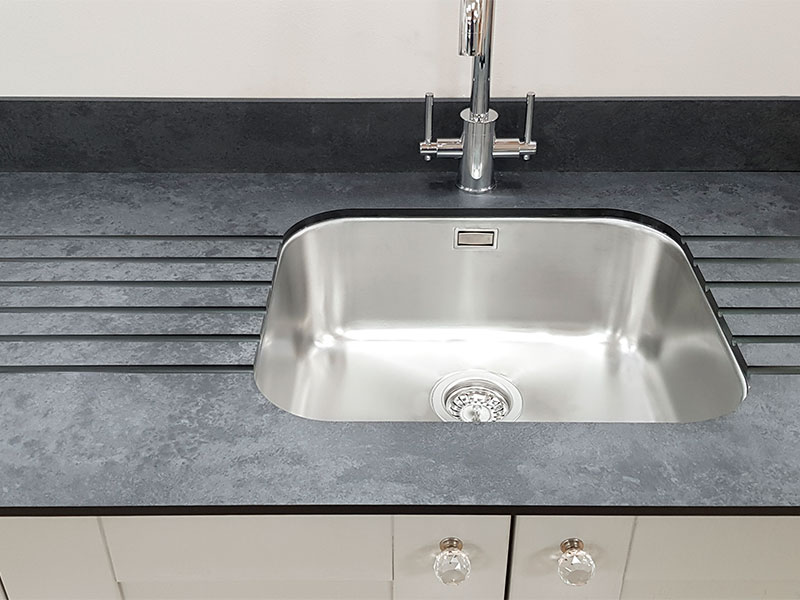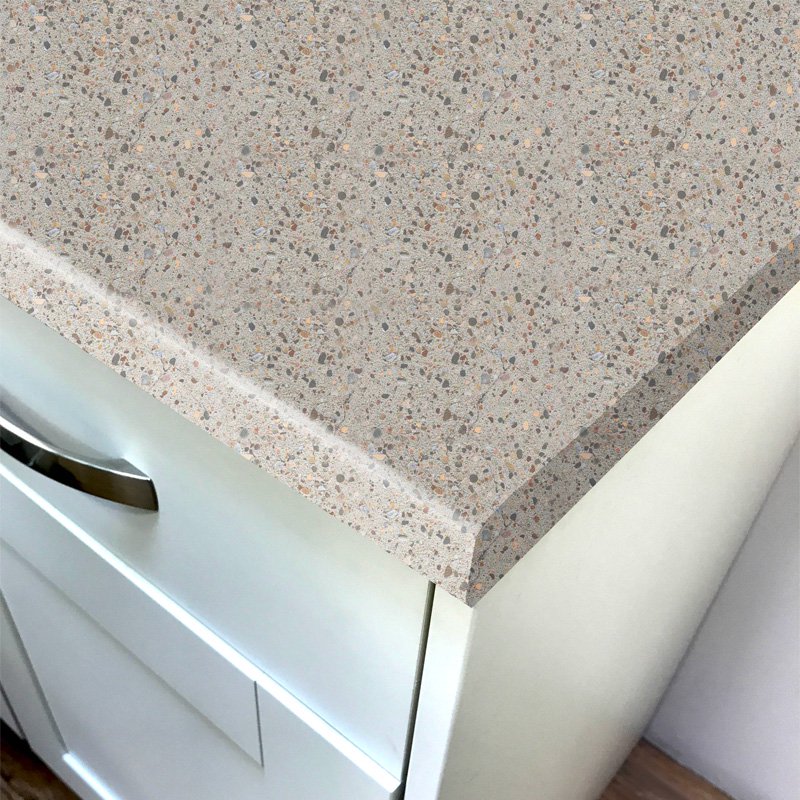 Laminate Worktops
Stunning wood or stone effect laminate worktops.
There has never been a better time to get a new laminate worktop installed in your kitchen. The range of finishes and designs has dramatically grown and improved in quality in recent years. Gone are the days of a few smooth gloss stone effect prints. Now you can expect to find a wide range of wood effects with realistic grains, stone effects that feel like a natural stone would do, concrete effects and more. As mentioned the quality of laminate worktops has improved in recent years with surfaces being more scratch resist, hard-wearing and stain resistant.
We have a wide range of laminate samples available to look at in our showroom in Moulton Park so ask to have a look when you visit. We use good reputable brands such as Duropal, Bushboard and Formica to ensure you get a laminate that is worth keeping for years to come.